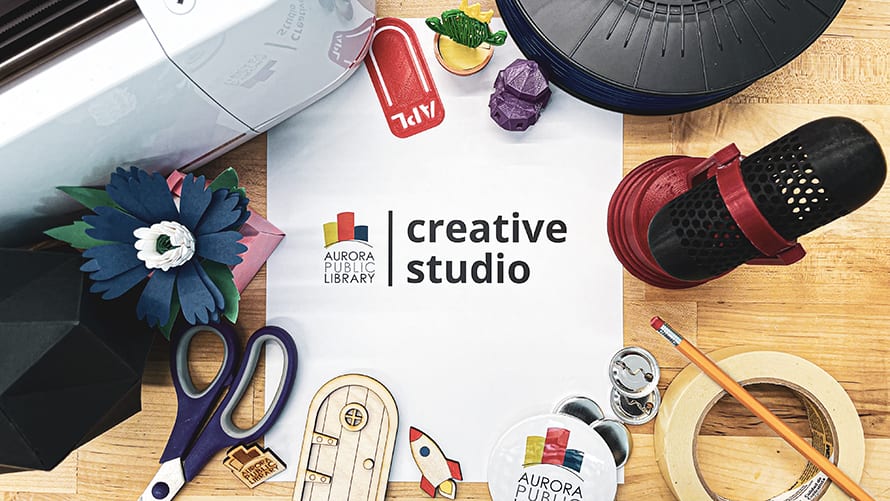 Make Something Amazing at the Library
Create and collaborate in Aurora Public Library's Creative Studio.
Discover innovative technologies by getting hands-on experience with our equipment such as 3D printers, laser cutters, and sewing machines. The Creative Studio provides classes and resources to help bring your creative ideas to life.
Event CS
Dec 19th | 4:00pm - 5:00pm
All photographers and cameras welcome! Photograph new themes every month, edit photos with the club, and have your photos shared!
Dec 20th | 7:00pm - 9:00pm
Crafters of all levels are welcome and are only asked to keep an open mind and a creative spirit! Here's how it will work: - Pick up your…
Creative Studio Event Card Slider
Let's take a look at how we made the laser cut earrings kit; one of the first kits we've brought out!