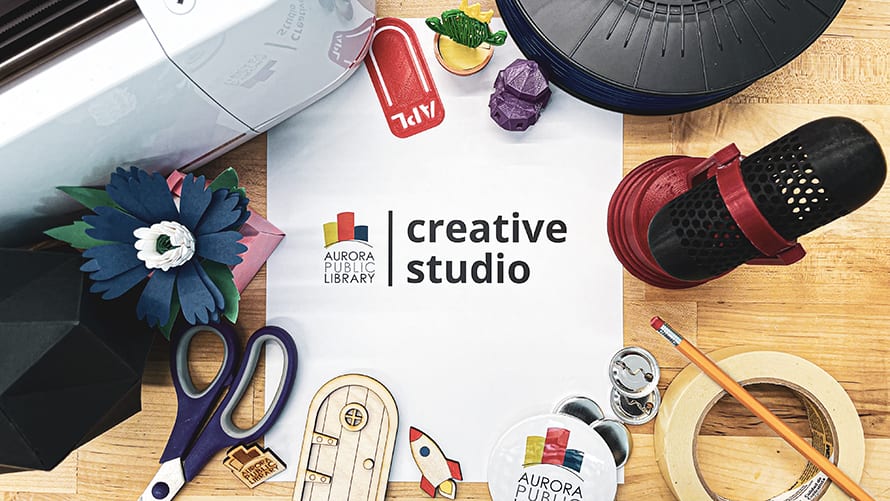 Make Something Amazing at the Library
Create and collaborate in Aurora Public Library's Creative Studio.
Discover innovative technologies by getting hands-on experience with our equipment such as 3D printers, laser cutters, and sewing machines. The Creative Studio provides classes and resources to help bring your creative ideas to life.
Event CS
Oct 11th | 4:00pm - 5:00pm
Interested to meet and chat with other teen stitchers? Come and join us as we stitch together at APL. All skill levels are welcome. Drop…
Oct 12th | 7:00pm - 8:30pm
In this workshop, learn how to design and make a custom phone stand keychain using the laser cutter.
Creative Studio Event Card Slider
Let's take a look at how we made the laser cut earrings kit; one of the first kits we've brought out!