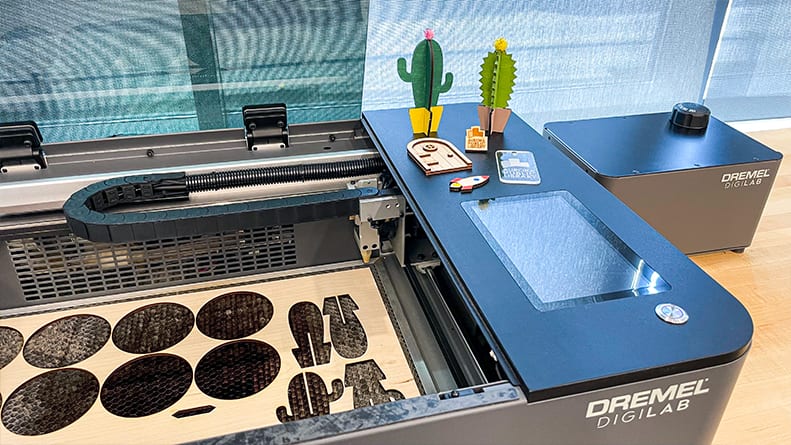 The Creative Studio is equipped with the Dremel LC40 laser cutter. The easy-to-use but powerful laser cutter can cut, engrave or score a variety of materials!
Starting fee of $1.00
Drop-in use. On first come, first serve basis.
1 hour time limit.
Materials:
1/8 inch Birch Plywood (12" x 12") $6.50 + HST
No weapons, sexually explicit material, or anything else deemed inappropriate will be made.
Users must be registered members of the Aurora Public Library and have read and signed the Creative Studio user agreement form.
All projects must be approved by a staff member.
Users must not infringe copyright when using the laser cutter.
Dremel LC40
Cutting Area: 20 x 12 in
Max Cutting Height: Wood: 0.25 in
Engraving Area: 18.4 x 12 in
Max Engraving Height: 1.25 in
Laser Power: 40W