Gale Power Search is a research tool that searches all the library's Gale databases in order to get you relevant results faster and easier.
Gale OneFile: CPI.Q includes more than 1,300 Canadian periodicals (more than 700 full text) and a bilingual interface (English/French).
MasterFILE Complete provides full text articles and images for many general interest topics.
Magazines
Had a long day? Try reading a magazine - we have a wide variety of titles in branch as well as online.
Looking for ideas on how to update your home? Check out these magazines.
Newspapers
Catch up on current events in the local community and beyond!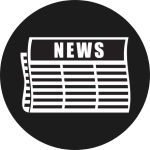 Travel back through time by reading the Globe and Mail. Issues from 1844 to 2017 are included with full-page images in downloadable PDFs.
Use PressReader and get unlimited access to more than 7,000 of the world's top newspapers and magazines in more than 60 languages.
This database contains digitized copies of the Toronto Star from 1894 to 2018. Users can search national and international events.