A user-friendly database that provides access to over 15000 magazines, newspapers and reference books.
Primary Search has full-text copies of popular children's magazines and ebooks.
Magazines
Had a long day? Try reading a magazine - we have a wide variety of titles in branch as well as online.
Flipster is an easy-to-use digital magazine newsstand that you can use on your PC, tablet or phone. Titles include People Weekly.
Newspapers
Catch up on current events in the local community and beyond!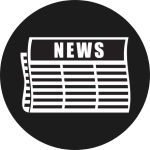 Travel back through time by reading the Globe and Mail. Issues from 1844 to 2017 are included with full-page images in downloadable PDFs.
Use PressReader and get unlimited access to more than 7,000 of the world's top newspapers and magazines in more than 60 languages.
This database contains digitized copies of the Toronto Star from 1894 to 2018. Users can search national and international events.